The Louisiana Quantum Initiative is the statewide endeavor to advance the research and technology of quantum systems, particularly toward evolving the second quantum revolution, developing the strategy and technological infrastructure of quantum-driven networks and devices. The constellation of scientists in the initiative comprises researchers from all over the state, from both public and private institutions. The Initiative is an ecosystem of research, relying on emergent, dynamic associations and efforts among institutions and members. As a central hub, this site seeks to connect the members and their institutions to support and accelerate Louisiana's quantum research efforts.
Quantum Information Technology
(computation, communication, cryptography...)
Quantum Manipulation and Dynamics
(photonics, spintronics, nanomechanics...)
Quantum Materials
(fabrication, electronic or magnetic properties, structure...)
Quantum Metrology and Detection
(interferometry, spectroscopy, correlations...)
Quantum Research News
LSU Ph.D. Graduate Sumeet Khatri Co-authors Textbook on Quantum Communication with LSU Professor
As a professor, it's a rare thing to write one of the definitive textbooks on the subject you teach. And as a student who has not yet graduated, it's almost unheard of. Yet, Ph.D. graduate Sumeet Khatri and his advisor, Professor Mark M. Wilde in the LSU Department of Physics & Astronomy with a joint appointment in the LSU Center for Computation & Technology, have pulled it off. Principles of Quantum Communication Theory: A Modern Approach is now out in pre-release and already being used by scholars around the world.
LSU Smart Quantum Technologies Make Cover of Advanced Quantum Technologies Magazine
Researchers from Louisiana State University have introduced a smart quantum technology for the spatial mode correction of single photons. In a paper featured on the cover of the March 2021 issue of Advanced Quantum Technologies, the authors exploit the self-learning and self-evolving features of artificial neural networks.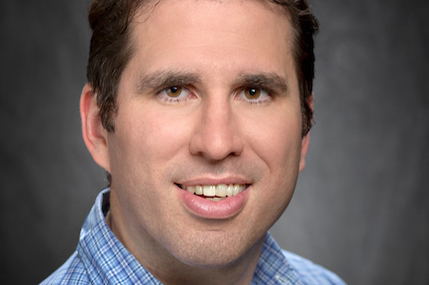 Mark Wilde Chosen as APS Physical Review Journal Outstanding Referee
Associate Professor Mark M. Wilde is among the 151 Outstanding Referees of the Physical Review journals for 2021, as chosen by the journal editors.
Designing the Best Possible Solar Cell, by MacGyvering a Bit of Quantum Supremacy
LSU physicists and material scientists are building a quantum simulator with a gold chip to discover better materials for solar cells. Ideal materials must introduce some amount of mayhem, the researchers say, to get more light to go through. This story was also covered by the LSU student magazine, Reveille.
Healing an Achilles' Heel of Quantum Entanglement
LSU Associate Professor of Physics Mark M. Wilde and his collaborator have solved a 20-year-old problem in quantum information theory on how to calculate entanglement cost—a way to measure entanglement—in a manner that's efficiently computable, useful, and broadly applicable in several quantum research areas.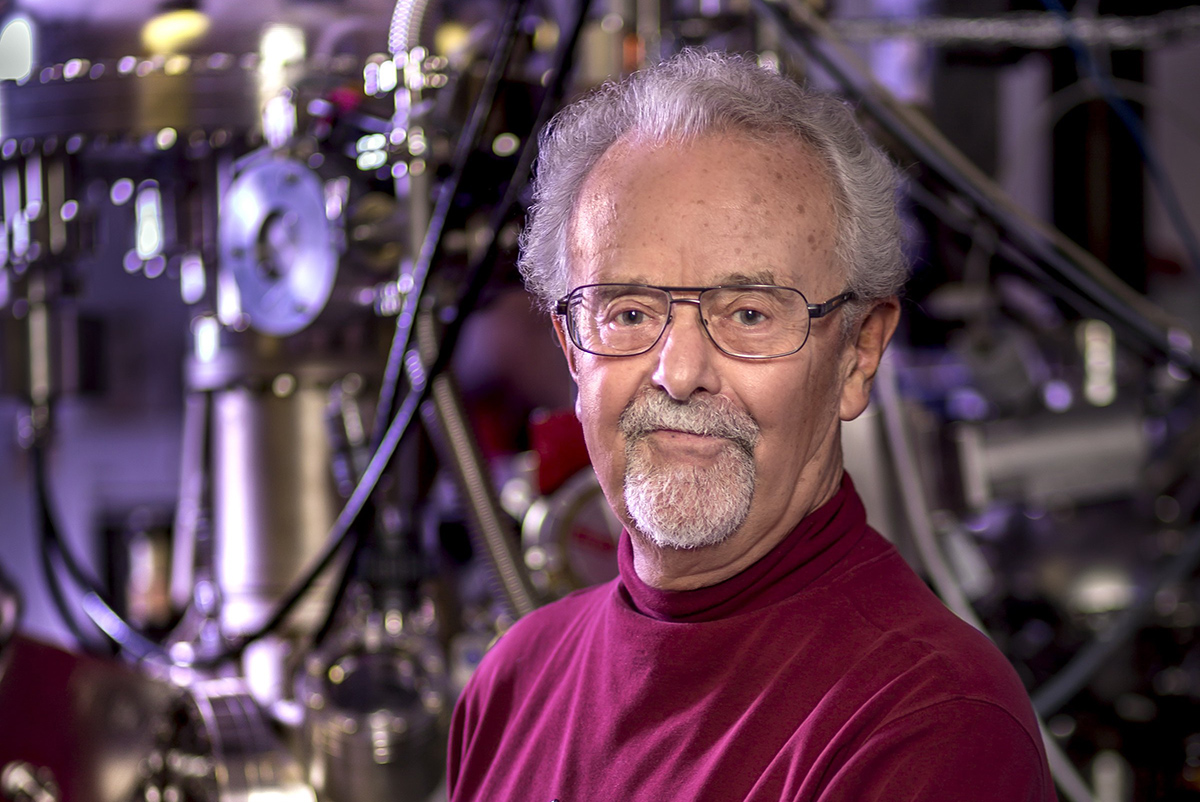 LSU Mourns the Passing of Internationally Renowned Professor E. Ward Plummer
LSU Boyd Professor of Physics and National Academy of Science member Ward Plummer passed away on July 23, 2020. He was a leading scientist in materials physics with a focus on electronic behaviors at surfaces and low dimensionality. "Ward Plummer was relentless in his push to drive LSU research forward," LSU Vice President of Research & Economic Development Samuel J. Bentley said. "I will miss his grouchy notes reminding me that my job was not yet done."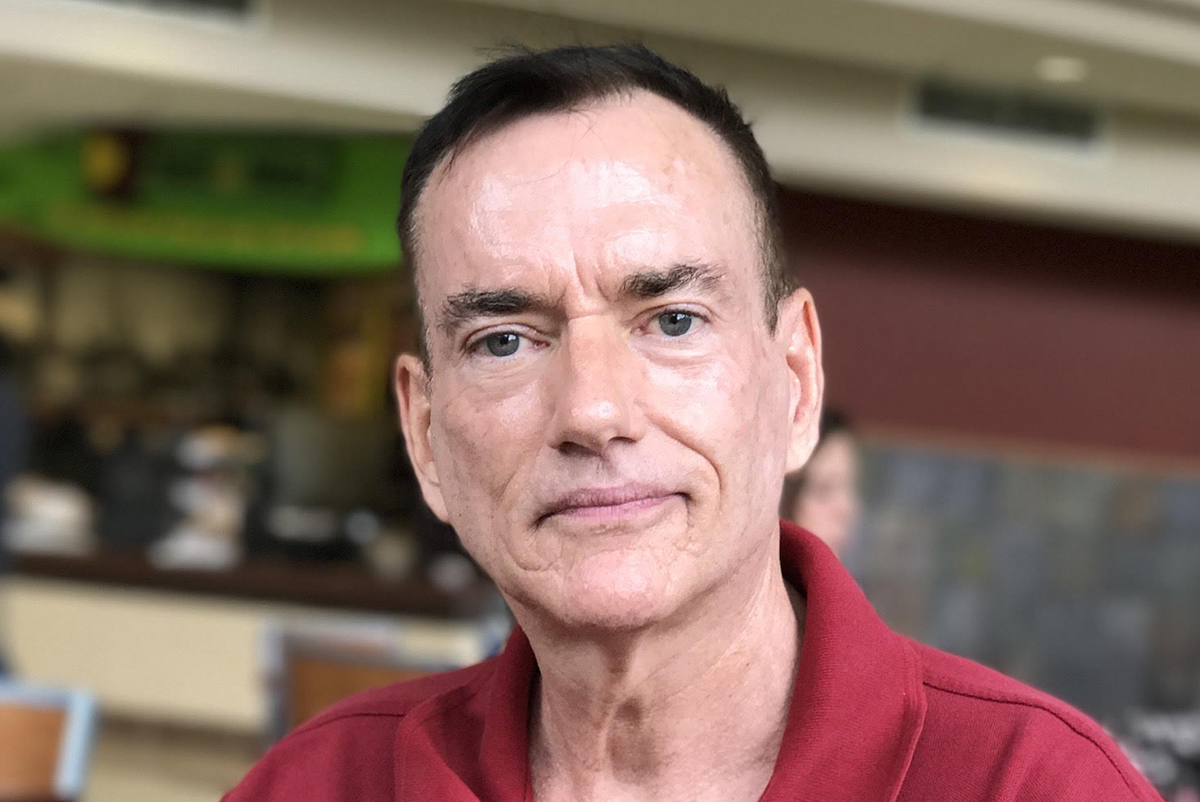 LSU Mourns the Loss of World-Renowned Professor Jonathan P. Dowling
Professor and Hearne Chair of Theoretical Physics Jonathan P. Dowling passed away on June 5th, 2020, after a brief illness. Dowling was known was for his playful style and witticisms in his lectures and seminars. He called Shor's factoring algorithm "a large, dry, stale, and weighty fruitcake ... delightfully iced with a bit of light and fluffy quantum frosting," memorialized in a recent cartoon.
Identifying Light Sources Using Artificial Intelligence
In Applied Physics Reviews, LSU researchers demonstrate a smart quantum technology that enables a dramatic reduction in the number of measurements required to identify light sources—for example, differentiating between sunlight and laser light, which plays an important role in remote sensing and has been a major hurdle for any realistic implementation of quantum photonic technologies.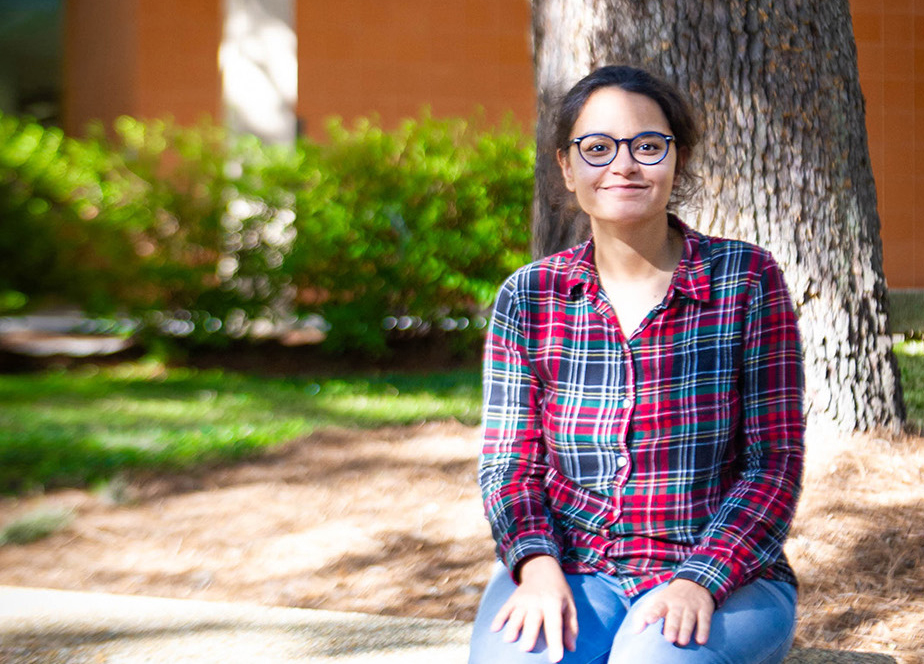 By Leaps and Bounds: PhD Student Positions LSU as a Leading Contributor to Research on Quantum Key Distribution
Eneet Kaur is a doctoral student and rising star in quantum information science at LSU. She recently presented her work on quantum key distribution, a method to secure communications based on the physical principles of quantum mechanics, as an invited talk at the QCrypt conference in Montreal, Canada.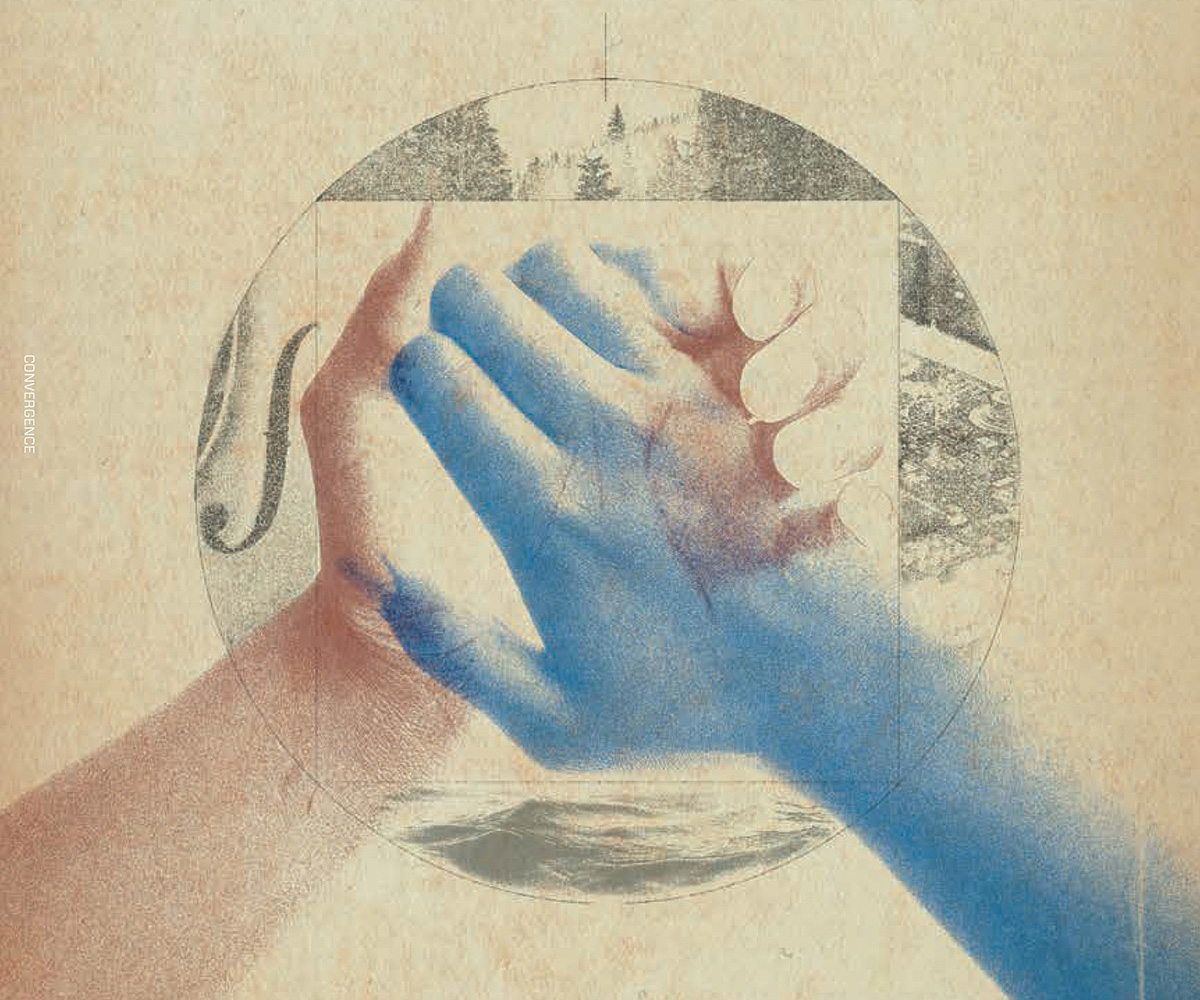 LSU Research — "Quantum Realm"
If you've seen any of the recent movies in the Marvel Cinematic Universe, you've probably spent at least a brief moment pondering the word "quantum." Like a lot of scientific words used in movies, quantum sounds important, difficult, and powerful. And it gets thrown around a lot to explain difficult plot necessities. As Scott Lang says in Ant-Man and The Wasp, "Do you guys just put the word quantum in front of everything?"
LSU Physicist Awarded Prestigious 2019 Emil Wolf Award
As the first researcher ever from Louisiana, Chenglong You, a postdoctoral researcher in the LSU Department of Physics & Astronomy, was recently named as a recipient of the 2019 Emil Wolf Outstanding Student Paper Competition. You's paper, titled "Multiphoton quantum metrology without pre- and post-selected measurements," features his research in demonstrating the first protocol for quantum-enhanced phase estimation without conditional measurements.
Light in a New Light: Creating Different Kinds of Light with Manipulable Quantum Properties
Omar Magaña-Loaiza, assistant professor in the LSU Department of Physics & Astronomy, and his team of researchers describe a noteworthy step forward in the quantum manipulation and control of light, which has far-reaching quantum technology applications in imaging, simulation, metrology, computation, communication, and cryptography, among other areas.
What Google's Quantum Supremacy Claim Means for Quantum Computing
"There are many in the classical computer community, who don't understand quantum theory, who have claimed that quantum computers are not more powerful than classical computers," says Jonathan Dowling, a professor in theoretical physics and member of the Quantum Science and Technologies Group at Louisiana State University in Baton Rouge. "This experiment pokes a stick into their eyes."
Quantum Buzz (No Bee)
It's not a quilting bee. QuILT stands for Quantum Information Technologies in Louisiana, and QuILT Days are a series of events organized by Mark Wilde of the LSU Department of Physics & Astronomy and the Center for Computation & Technology, Ryan Glasser of Tulane University, and Peter Bierhorst of University of New Orleans. Joined by researchers from around Louisiana for a day of quantum information science and related presentations, their goal is to foster future collaborations and expand the state's overall research effort.
LSU at the White House Meeting on Quantum Information Science
"The White House meeting on quantum information science was a great opportunity for LSU to help shape the future of an exciting, rapidly growing, and strategically important field," said Samuel J. Bentley, Vice President of Research & Economic Development.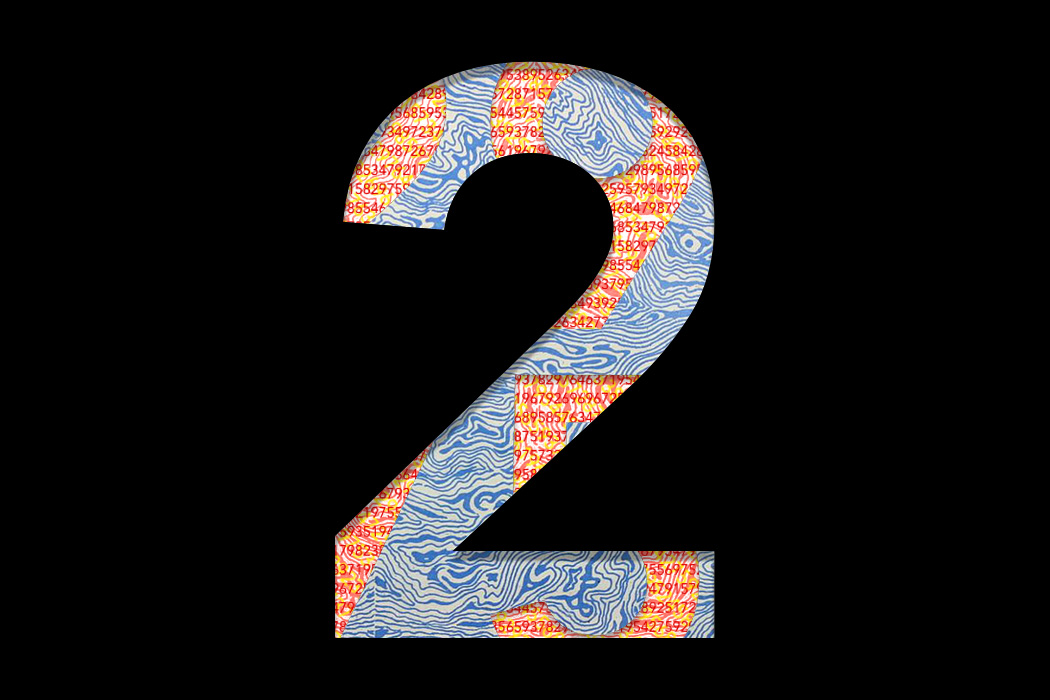 The Quantum Random Number Generator
The random numbers made at NIST's Boulder labs in 2018 come from the inherent indeterminacy of the quantum world. The scientist leading the project, Peter Bierhorst (now at the University of New Orleans), made these numbers by applying the quantum effect called entanglement to photons. Here's why that matters.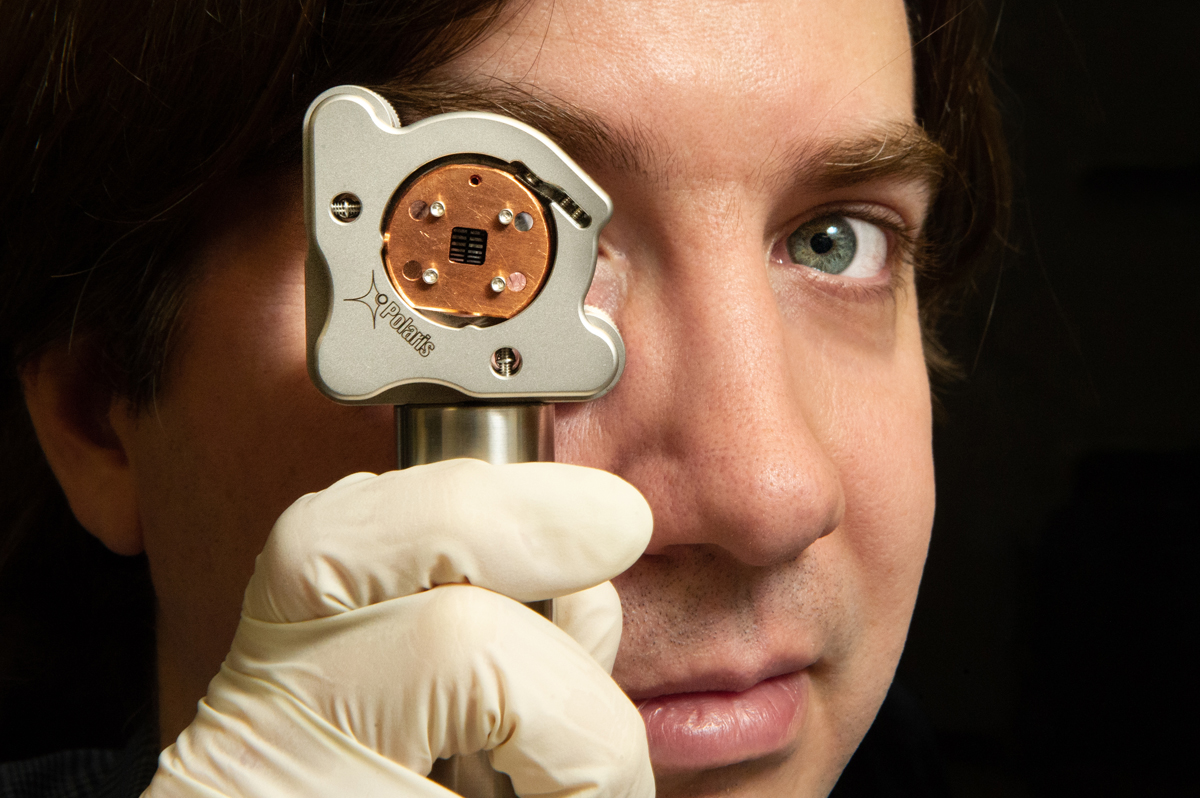 Hello, Quantum Vacuum, Nice to See You
Thomas Corbitt, associate professor in the LSU Department of Physics & Astronomy, and his team of researchers measure quantum behavior at room temperature, visible to the naked eye, as reported today in the journal Nature.
LSU Gears Up for Quantum Race
When China launched the world's first quantum science satellite in August of 2016, Jonathan Dowling, LSU professor and Hearne Chair of Theoretical Physics at the Department of Physics and Astronomy, called it a "Sputnik moment." Now scholars from across the U.S. will gather on LSU campus for a two-day workshop about quantum research.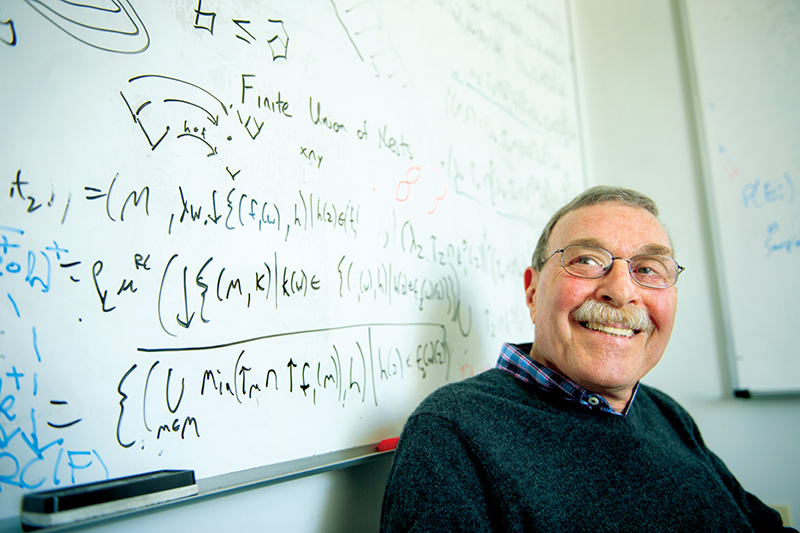 Tulane Awarded $3.67 Million Grant for Quantum Computing
Tulane University professor Michael Mislove has received a $3.67 million grant from the U.S. Air Force Office of Scientific Research to help develop cutting-edge technology related to quantum computing.
Quantum Research: Watch & Listen
LSU's Jonathan Dowling and other researchers explain the race to build a quantum computer, on BBC.
LSU's Jonathan Dowling discusses quantum sensing and communications at a National Academies of Sciences, Engineering, and Medicine colloquium.
2019 Quantum Materials Workshop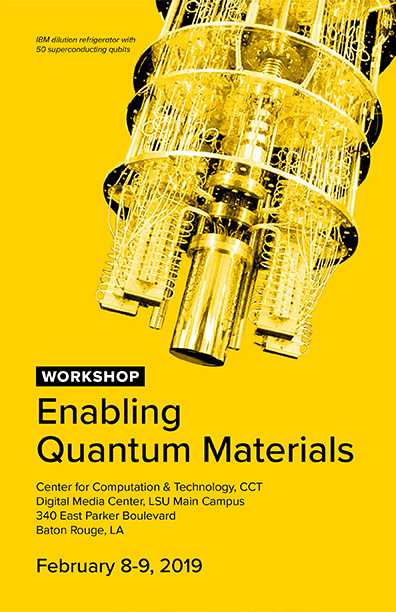 Quantum Research Groups
LSU Quantum Science and Technologies Group
Tulane Quantum Device Laboratory
Tulane Quantum Information and Nonlinear Optics Group