International Research Experiences for Undergraduates (iREU) Program
*Principal Investigators: Dr. Randy Duran and Dr. David Spivak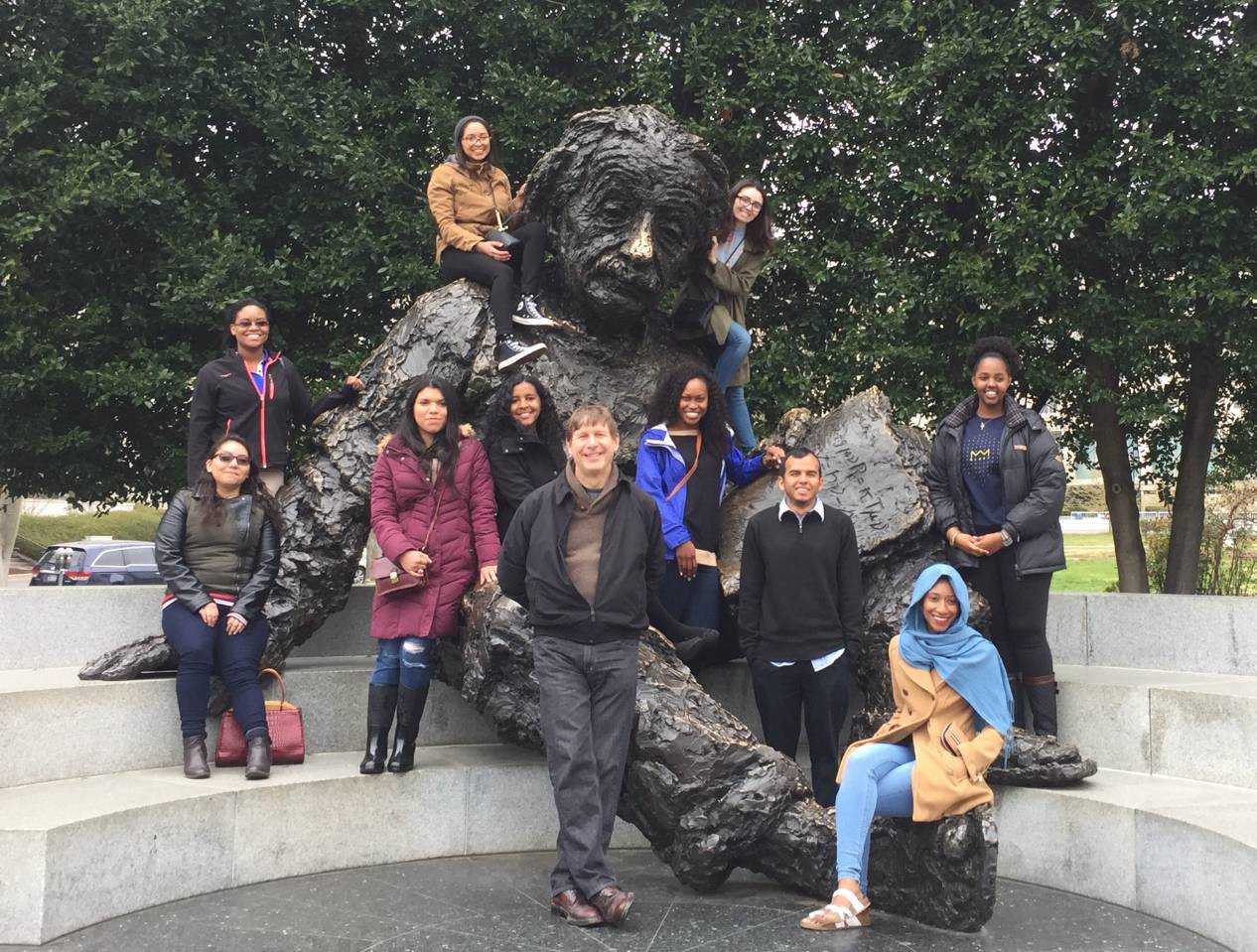 The REU program is designed to be a catalyst for publication-quality international research from US undergraduate students and US mentors.
Opportunities available:

$5,000 Collaborative Research Initiation Awards for selected US mentors each year[FSS1] : One mentor who is seen as a strong proponent for growth of research skills in their students while abroad. The annual award is based on how involved the mentor is in their students' research and how the research connects to the work they are doing back in the US.
An international seminar speaker clearinghouse(?), to bring European mentors to LSAMP sites
AAAS Individual Development Plan
How to get started:
Mentor Nominations: The selection of REU student participants is based solely on US mentor nominations. There is no tradition application form[FSS2] . LSAMP faculty members who know the research skills of their students well are able to identify students who are capable of performing advanced research. If a student stands out, faculty members can then compose a brief e-mail, nominating the student they have in mind. Email nominations should state the research skills of the student, why they are a top choice, and which European lab is best suited for the student's interests. Nominations should be submitted by July 1, 2018. Specific requirements are detailed below:
Multiple semesters of previous research experience: the goal of iREU is to have participants obtain publication-quality results. Students are best prepared if they have experience in rigorous research settings. A good sign of this is if students have already published their work, or presented at off-campus scientific conferences.
Intent to continue into a PhD program: the iREU program is best suited for seniors who intend to continue to graduate school because of the opportunities to collect publication-quality results. Medical doctoral programs are wonderful; however, this research path is not the best route for them to be better prepared for their chosen academic path.
Student's CV: we would like to have a clear picture of the student's research experience and any publications or presentations they have done.
Characteristics of advanced researchers: The student will be in a new environment and should display the resiliency to adapt and still participate in intensive research. Characteristics also include inquisitiveness, openness, responsiveness, and reliability.
Nominations are considered in the order they are received. A follow up phone call can be scheduled to further discuss the student's nomination.