LSU Names Jim Sabourin as Vice President of Strategic Communications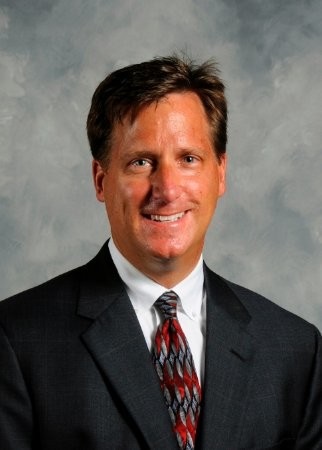 09/11/2019
BATON ROUGE – LSU has announced that Jim Sabourin, senior vice president and chief communications officer for Unum in Chattanooga, Tenn., has been named LSU's vice president of strategic communications, pending approval by the LSU Board of Supervisors.
"We are excited to welcome Jim Sabourin to the LSU leadership team," LSU President F. King Alexander said. "Jim has extensive leadership experience in public relations and communications, ranging from internal communication and crisis response to strategy development and implementation, and he will be a great asset to the entire LSU family. I would also like to express my appreciation to the search committee for identifying stellar candidates from across the country for this position and to the entire LSU community for their insight and feedback during this important search process."
LSU conducted a national search for the new vice president of strategic communications, and a search committee made of LSU faculty, staff and student representatives was chaired by LSU Law Dean Tom Galligan. Sabourin anticipates starting at LSU on Oct. 1.
The vice president of strategic communications is the most senior communications executive at LSU. The position reports directly to Alexander and oversees all communication efforts for the flagship institution, including internal and external communications; communications strategy and policy; message development; media relations; issues and crisis management; university-level internal communications with enrolled students, current parents, faculty and staff; brand stewardship; marketing; and design/production services.
In addition, the vice president provides consultation and guidance to all of the campuses of LSU statewide and oversees LSU's Division of Strategic Communications. Kristine Sanders, assistant vice president of communications, has served as interim vice president of strategic communications since May, and Jason Droddy, associate vice president for the Board of Supervisors, previously served in the interim role.
Before joining Unum in 2003, Sabourin was vice president of corporate communications for Arizona-based America West Airlines during a time when the company faced a number of crises and garnered significant national media attention including pre- and post-9/11. Previously, he was general director of corporate relations for Burlington Northern Santa Fe, one of the largest rail transportation providers in North America. He began his career with global information technology services leader EDS Corp.
Sabourin is a member of the Conference Board Council on Communications Strategy, the Forum Group, Issues Management Council and PRSA, where he is a past national chairman of the Corporate Communications section.
Sabourin is also a member of the Board of Trustees of the Tennessee Aquarium and serves on the city council of Lookout Mountain, Ga. He is a graduate of Florida State University and is accredited in public relations through PRSA.
Contact Ernie Ballard
LSU Media Relations
225-578-5685
eballa1@lsu.edu