LSU's Dereck J. Rovaris Sr. Named President of the American Association of Blacks in Higher Education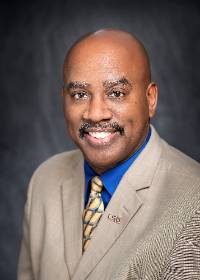 05/07/2019
BATON ROUGE – LSU Vice Provost for Diversity Dereck J. Rovaris Sr. has been named president of the American Association of Blacks in Higher Education, or AABHE.
AABHE is the premier organization to drive leadership development, access and vital issues concerning Blacks in higher education, AABHE also facilitates and provides opportunities for collaborating and networking among individuals, institutions, groups and agencies in higher education in the United States and Internationally.
Rovaris earned a bachelor's degree from the University of Kansas with a triple major in psychology; human development and family life; and crime and delinquency studies. He worked for three years as a financial aid counselor at Xavier University of Louisiana, where he earned an M.A. in guidance and counseling. He later earned a Ph.D. in higher education administration from the University of Illinois.
Rovaris returned to Xavier, serving as assistant dean of the graduate school, director of graduate school placement and as an assistant professor with the graduate school. He also directed two nationally recognized student enrichment programs, Xavier's McNair Post-Baccalaureate Achievement Program and its SuperScholar/EXCEL program.
In 2006, he completed the Management Development Program at Harvard University. In 2007, he completed a Council for Opportunities in Education professional development tour in England and The Netherlands. Later in 2008-09, he was in Chicago at DePaul University as a presidential fellow with the American Council on Education. In 2010, he became associate vice chancellor for academic and multicultural affairs at the LSU Health Sciences Center in New Orleans, and in May 2014, he was named LSU vice provost for diversity.
The LSU Office of Diversity is a division of the Office of Academic Affairs and provides support, referral and information to students, faculty and staff on issues and concerns related to diversity and inclusion. For more information, please visit lsu.edu/diversity.
Contact Emmy Hicks
LSU Office of Diversity
225-578-8039
ehicks@lsu.edu
or
Ernie Ballard
LSU Media Relations
225-578-5685
eballa1@lsu.edu