SEC Professor of the Year Gabriela González to Deliver Address at LSU's 298th Commencement Exercises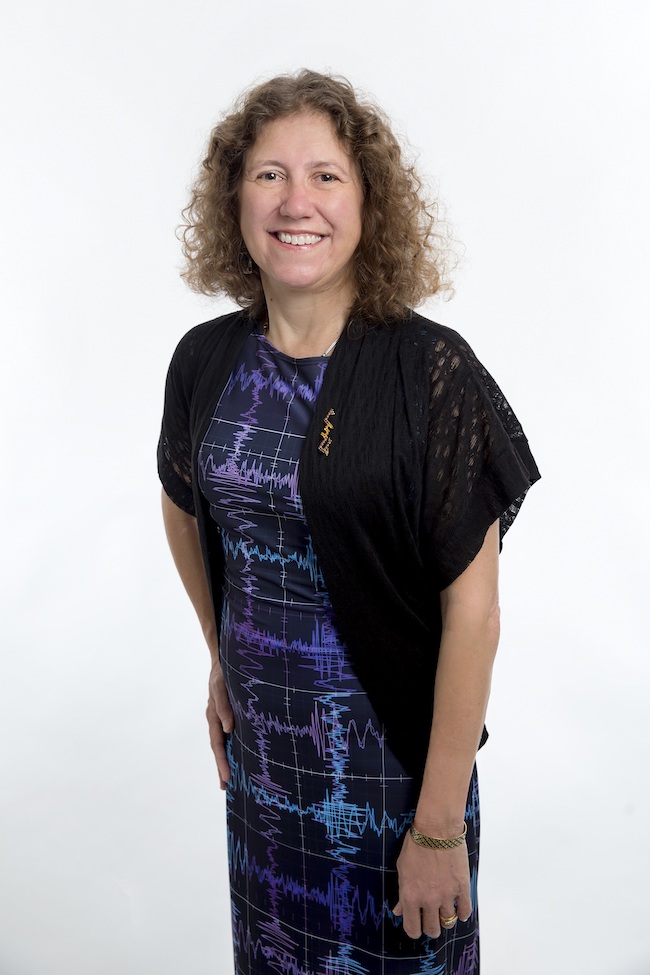 04/26/2019
BATON ROUGE – LSU Department of Physics & Astronomy Professor Gabriela González, 2019 SEC Professor of the Year, will deliver the keynote address at LSU's 298th commencement exercises. González will speak during the main commencement ceremony on Friday, May 10, at 9 a.m. in the Pete Maravich Assembly Center.
"Dr. González has been recognized internationally for her contributions to the Nobel Prize-winning discovery of gravitational waves that took place just a few miles from campus at LIGO Livingston," said LSU President F. King Alexander. "She represents everything that is great about LSU faculty, and we are proud to share the voice of one of the greatest female scientists of this generation as she speaks to the next generation of LSU alumni during May commencement."
Spring commencement exercises will take place on Friday, May 10, and Saturday, May 11, at various locations across campus. For a schedule and details, visit https://www.lsu.edu/commencement/ceremonies/spring.php.
"I'm honored to address this year's graduating class, see all of the great things they will go on to accomplish and inspire them to take LSU pride with them. Every step of the way is important and commencement is a significant milestone for all of us at LSU," González said.
A native of Argentina, González is a leader in gravitational wave research, including having served as the global spokesperson for the Laser Interferometer Gravitational-Wave Observatory, or LIGO, Scientific Collaboration, a program that includes more than 1,000 scientists around the world. In 2017, LIGO leaders were awarded the Nobel Prize in Physics after proving predictions made by Albert Einstein nearly 100 years ago.
González's research focuses on LIGO instrument development and LIGO data calibration and diagnostics, critical to increasing the astrophysical reach of data analysis methods. She made the worldwide announcement that gravitational waves had been discovered and has since been elected to the National Academy of Sciences, among other distinguished societies.
In addition to her groundbreaking research, González has mentored doctoral students and post-doctoral fellows as well as spearheaded a local school outreach initiative that has received more than $1 million for K-12 students in the Baton Rouge area.
González is the second professor from LSU to win the SEC Professor of the Year since the inception of the award in 2012. Vice President for Strategic Initiatives Isiah Warner, Boyd Professor and Philip W. West Professor Analytical & Environmental Chemistry, received the award in 2016.
For more information on LSU's commencement exercises, visit www.lsu.edu/commencement.
Contact Ernie Ballard
LSU Media Relations
225-578-5685
eballa1@lsu.edu