LSU Emeritus Professor Honored with Fungi Festschrift
06/05/2018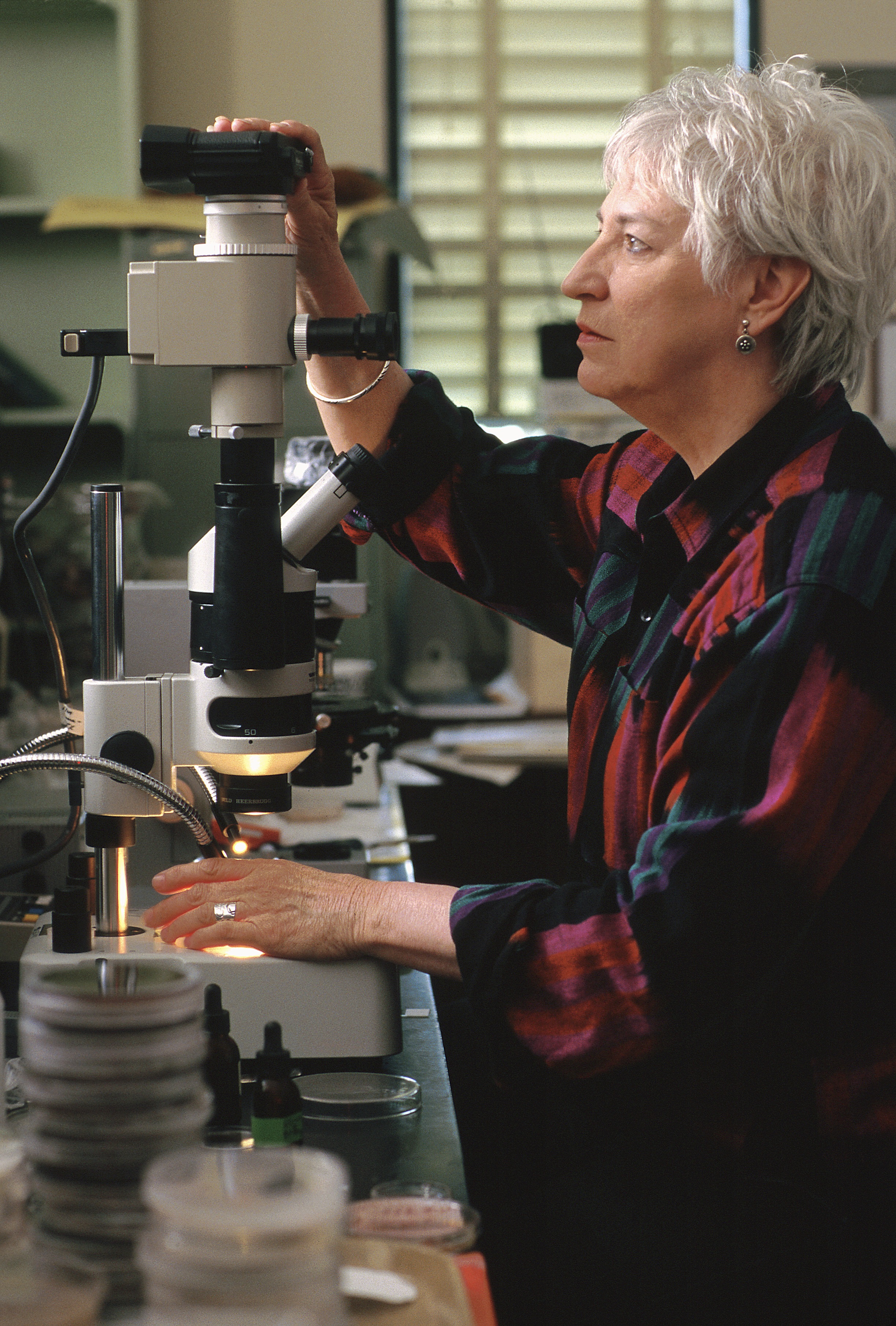 BATON ROUGE – The scientific journal
Mycologia
has honored LSU Boyd Professor of Biological Sciences Meredith Blackwell with an issue of research papers on fungi contributed by former students, post doctoral researchers and colleagues. The collection, called a Festschrift, is often presented to a researcher or scholar to recognize their years of dedication and contributions to a particular field of study. Mycologia published Blackwell's full anthology online on June 4, and it is the first Festschrift issued in the journal's 110-year history.
"Many mycologists participated in this modernization of mycology and perhaps none more than Meredith Blackwell," wrote the authors. "She has played – and continues to play – a leadership role in transforming mycology into a modern science."
Blackwell has been a researcher and professor at LSU since 1981, first in the Department of Botany, then in the Department of Biological Sciences. Her work with fungi includes fungal DNA sequencing and analyzing the relationships between fungi and insects. She was awarded a Boyd Professorship, the university's highest honor for professors, in 1997. Blackwell retired and became an emeritus professor in 2014.
"Dr. Blackwell, one of our distinguished Boyd professors, has conducted vital research for our modern understanding of fungi," said LSU Vice President for Research & Economic Development Kalliat T. Valsaraj. "Her work has had important impacts not only on LSU scientific research, but on fungal research conducted around the world."
Additional Link:
A Festschrift in Honor of Meredith Blackwell: https://www.tandfonline.com/doi/full/10.1080/00275514.2018.1466586
-30-
Contact Alison Satake
LSU Media Relations
225-578-3870
asatake@lsu.edu