Ten Graduates Earn LSU's Engaged Citizens Distinction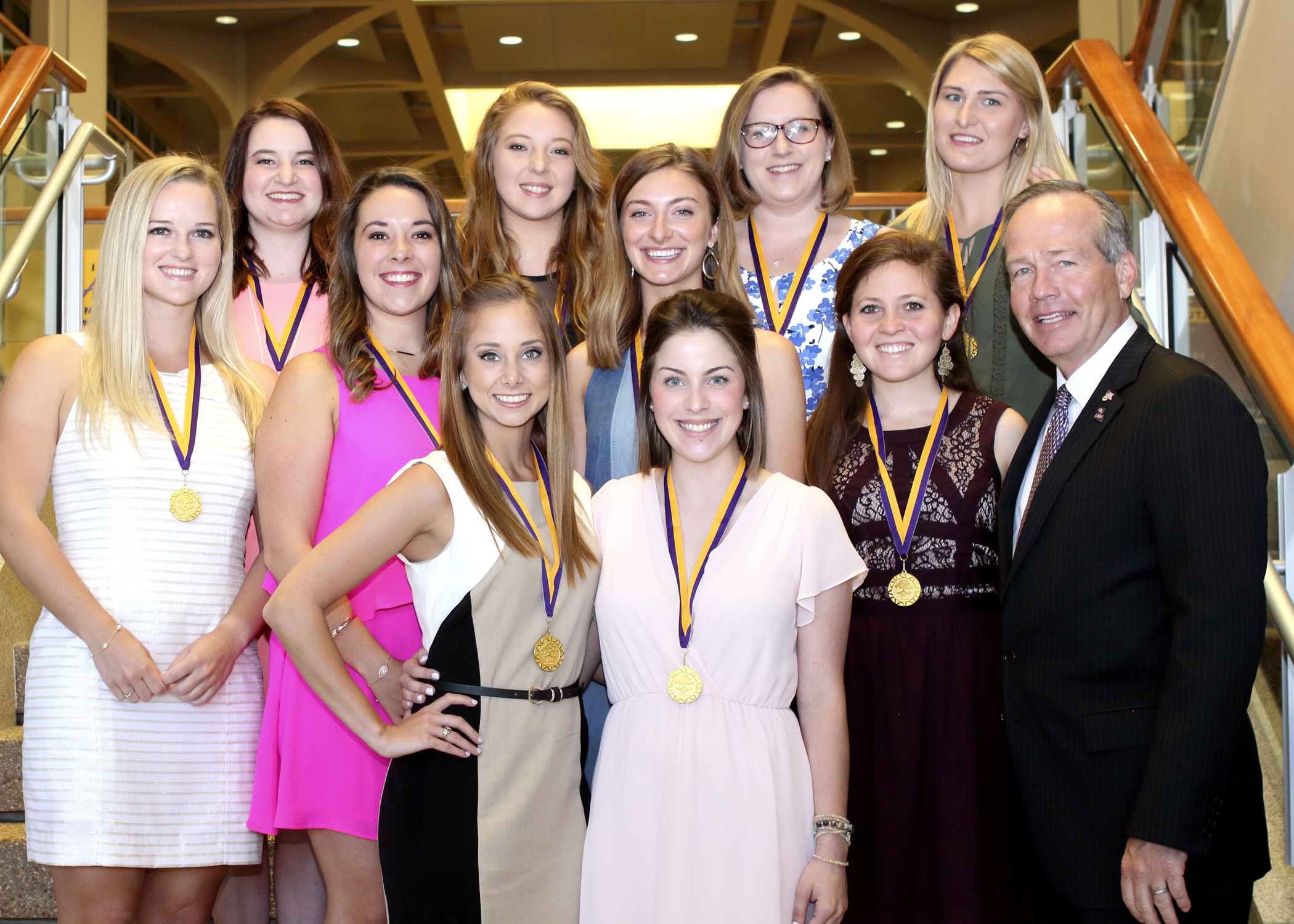 05/11/2018
BATON ROUGE – Ten graduates were recognized with the Engaged Citizen Distinction at a ceremony on Thursday, May 10, held at the LSU Student Union Art Gallery.
During the ceremony, Madeline LeBlanc and Marlea Louviere each presented a reflection on the impact service learning has had on their LSU experience. Matt Lee, vice provost for academic programs and support services, spoke about the value of community engagement and the new Engaged Citizen distinction available to students.
In its inaugural year, the Center for Community Engagement, Learning, and Leadership, or CCELL, in conjunction with LSU Campus Life, established the Engaged Citizen Program, to support and recognize the accomplishments of undergraduate students who engage significantly with their communities to address critical community needs. Any undergraduate student can apply to be a part of the program.
To earn this distinction, the students must meet the high standards of the Engaged Citizen Program. Requirements include completion of a minimum of seven credit hours of service-learning designated coursework, a minimum of 100 hours of community service with approved organizations, and a reflective paper detailing how the work fulfills LSU's commitment to community.
This semester's Engaged Citizens are as follows, listed by hometown:
Lake Mary, Fla.
Lauren Walke, elementary education
Baton Rouge, La.
Emerald Roney, communication studies
Bourg, La.
Kali Boquet, early childhood education
Gonzales, La.
Kelsey LeDoux, early childhood education
Kenner, La.
Stephanie Sommers, early childhood education
Lake Charles, La.
Sarah Bushnell, early childhood education
Metairie, La.
Allison Davidson, early childhood education
Marlea Louviere, child and family studies with a minor in psychology
Port Allen, La.
Allison Antie, early childhood education
Sunshine, La.
Madeline LeBlanc, coastal environmental science
Visit www.lsu.edu/engagedcitizens for more information about the program.
Contact Alison Paz
LSU Campus Life
225-578-5955
apaz6@lsu.edu
or
Ernie Ballard
LSU Media Relations
225-578-5685
eballa1@lsu.edu