Participate in Upcoming Events
Fall 2019 Events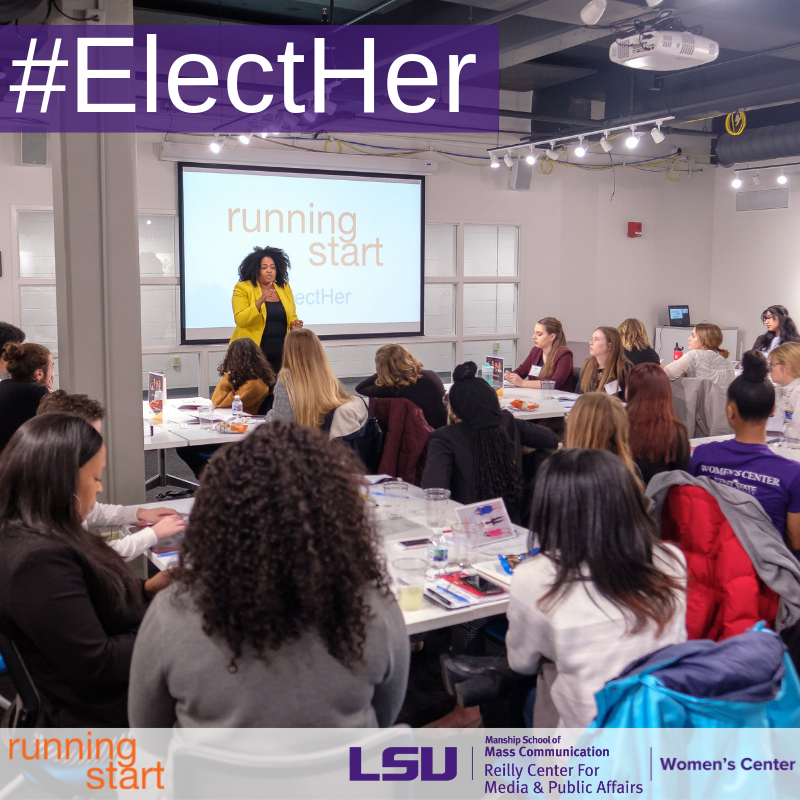 Elect Her Training
We are now accepting applications to participate in Elect Her, a one-day event aimed at college-aged women interested in campaigns, political advocacy, and civic engagement. In partnership with the LSU Women's Center and Running Center, this day-long event will be hosted on Saturday, September 7th at the LSU Women's Center on LSU's Campus.
Applications will be due on August 1, 2019 and can be sent to ksibley1@lsu.edu or filled out online at: https://docs.google.com/forms/d/e/1FAIpQLSf4XGGDcIEATfAPo87yo3OvkhKVSsGmnRDbxPjyCFDgV8YRJw/viewform?usp=sf_link
For more information about the Elect Her program, visit: https://runningstart.org/wp-content/uploads/2019/01/Elect-Her.pdf
Check back for additional opportunities!