Dr. Christian Fernandez's New Book: Approaches to Teaching the Works of Inca Garcilaso de la Vega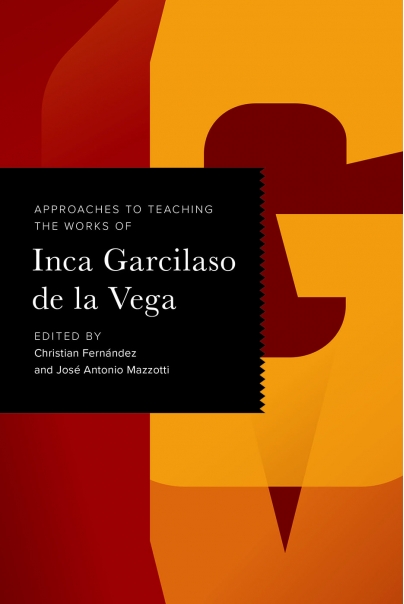 A new co-edited book by Professor Christian Fernández on Inca Garcilaso de la Vega has been published by the Modern Languages Association of America (MLA).
"This excellent collection of essays...provides valuable insights for students today, especially for many Latinx students whose bicultural and bilingual experiences resonate with Inca Garcilaso's life and world." —Luis Fernando Restrepo, University of Arkansas, Fayetteville
The author of Comentarios reales and La Florida del Inca, now recognized as key foundational works of Latin American literature and historiography, Inca Garcilaso de la Vega was born in 1539 in Cuzco, the son of a Spanish conquistador and an Incan princess, and later moved to Spain. Recalling the family stories and myths he had heard from his Quechua-speaking relatives during his youth and gathering information from friends who had remained in Peru, he created works that have come to indelibly shape our understanding of Incan history and administration. He also articulated a new American identity, which he called mestizo.
This volume provides guidance on the translations of Garcilaso's writings and on the scholarly reception of his ideas. Instructors will discover ideas for teaching Garcilaso's works in relation to indigenous thought, European historiography, natural history, indigenous religion and Christianity, and Incan material culture. In essays informed by postcolonial and decolonial perspectives, scholars draw connections between Garcilaso's writings and contemporary issues like migration, multiculturalism, and indigenous rights.