LSU in Germany
Academic Programs Abroad LSU in Germany 2021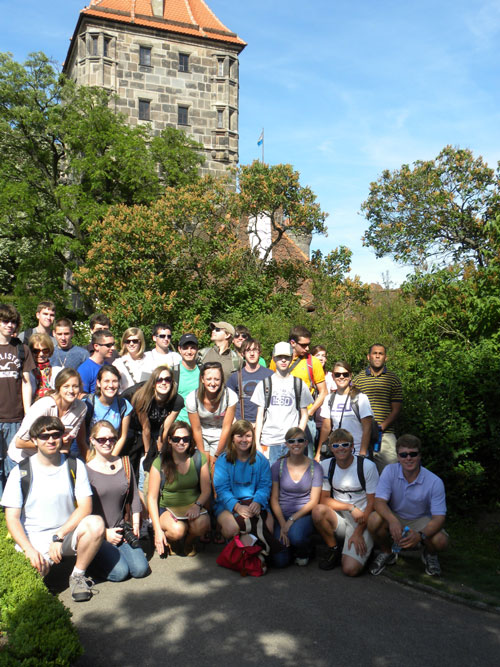 LSU in Germany has become a one of the longest running summer programs at LSU.
On a recent visit, our students took history and German language courses. Two excursions every week made sure that the students received hands-on experiences at historical sites and immersion in German. Our students toured Munich, Nuremberg and Berlin.
For the first time in program history we spent a week in Berlin and the students really enjoyed the German capital. Two highlights were a tour of the German Reichstag, the seat of the German parliament, and a visit of Hitler's Eagle's nest high up in the Alps. Many more visits to museums, old castles, and documentation centers kept us busy.
The students also had a chance to explore Europe on their own on two long week-ends. Their favorite destinations were Prague, Paris, and Vienna. They quickly learned how to manage the efficient and convenient the public transport system and many stayed on to do some personal travel after the program.
We are going again this year!
Please check with LSU Academic Programs Abroad, 225-578-6801 for information regarding this study abroad program and others.