Louisiana is a working coast, home to nearly five million residents who, along with a large percentage of the Earth's population, share the common challenges, benefits, and vulnerabilities of living near the water and within close proximity of a delta. We are committed to protecting and sustaining our shared natural resources, not only for the benefit of Louisiana but for the good of the planet.
$65
million
in coastal research grants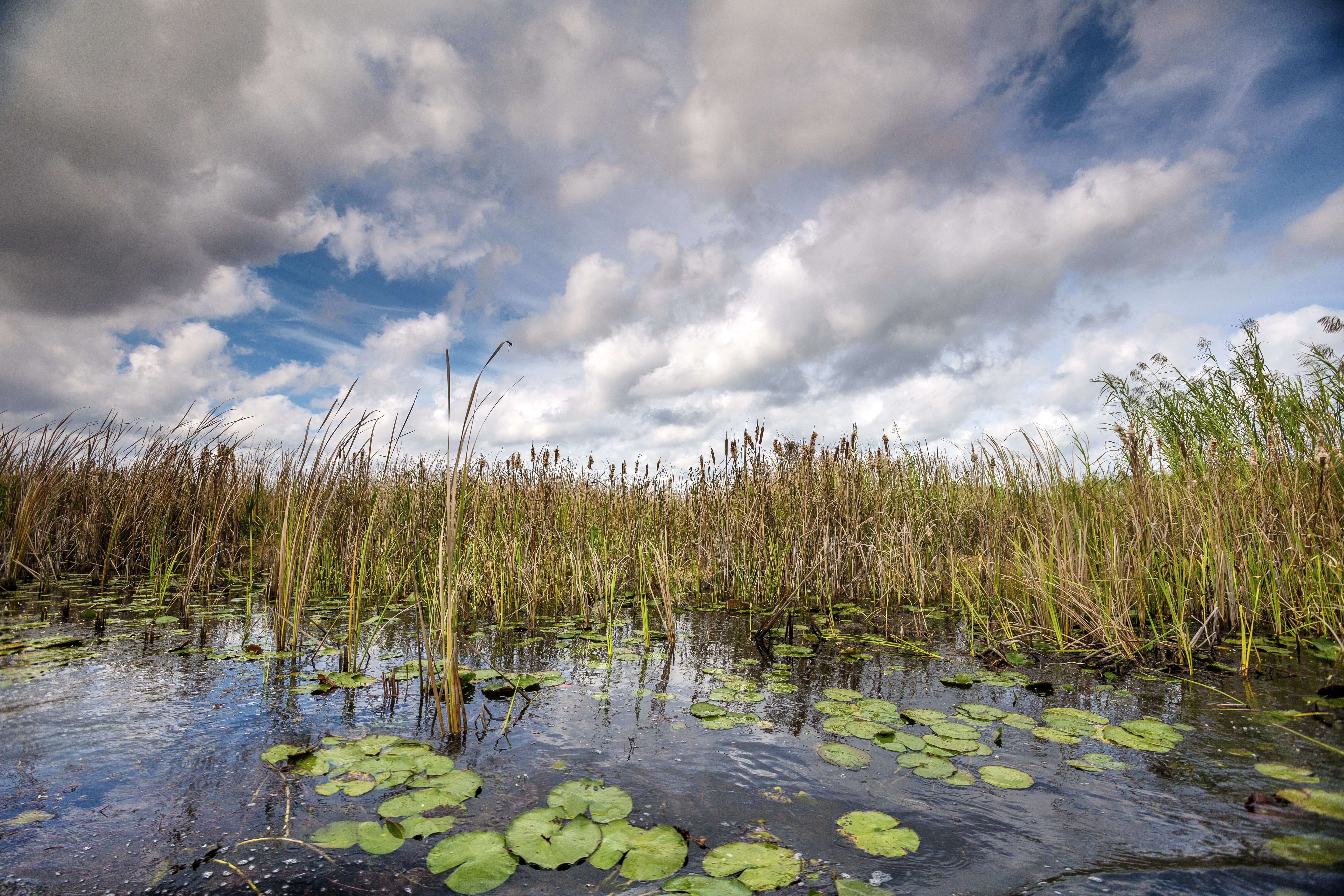 Creating Solutions
Louisiana Sea Grant researchers are developing a new, lower cost bait from shrimp waste to bolster the state's commercial blue crab industry, which currently yields $60 million in dockside sales per year.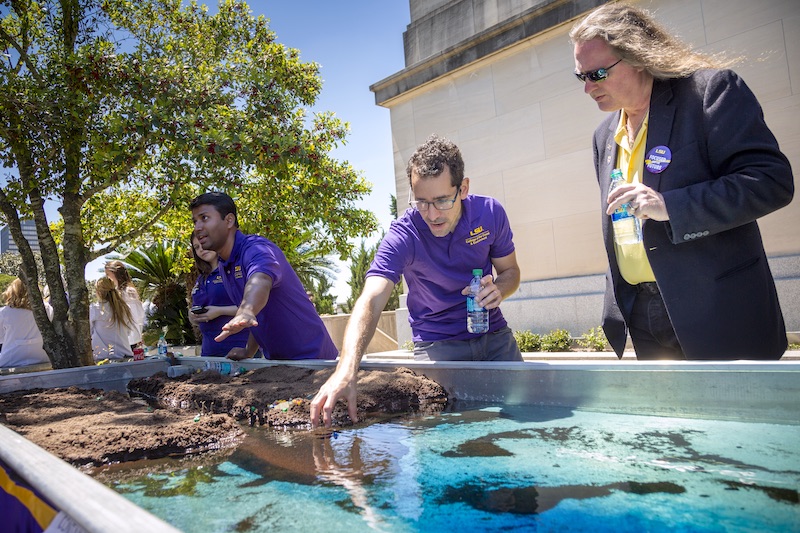 Educating and Empowering the Next Generation
High school youth participate in the Marsh Maneuvers coastal summer camp where they help revegetate a marsh and learn how the wetlands affect them.
LSU researchers study where Mississippi River mud moves to speed up land growth and slow down erosion, informing coastal planners on current and future erosion, sediment deposits, and plant growth to mitigate land loss.
In the Field
Professor Clint Willson directs the LSU Center for River Studies, home to the nation's largest working model of the lower Mississippi River, which allows researchers to measure flood protection and protect land and industry along the river's course.
Center for River Studies
LSU Center for River Studies is located on the Baton Rouge Water Campus near the banks of the Mississippi River. It houses one of the world's largest movable bed physical models - the Lower Mississippi River Physical Model.
Are you proud of the work you and your fellow Tigers do to help save the coast and coastal communities? Share how LSU is changing the world.
Bold Numbers. Boundless Ambitions. Big Impact.