Forensic Taphonomy Education and Research Facility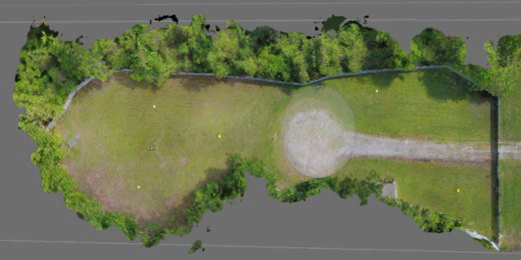 The Forensic Taphonomy Education and Research Facility (FTERF) is an outdoor, human decomposition research facility established through collaboration between the Louisiana State Police and the LSU FACES Laboratory. The work that takes place at the FTERF is only possible through the tremendous gift of those willing to donate their bodies to science. Education and research focused on resolving unidentified and missing persons cases are the direct result of these generous donations.
The FTERF allows scientists to observe the progression of decomposition in natural environments. The secure facility has an area of approximately 10,890 square feet and is predominantly open grassland with smaller wooded areas. The primary missions of the FTERF are to help forensic anthropologists become more familiar with decomposition in local environments as well as to provide interdisciplinary education to medicolegal agencies and students.
Inquiries regarding workshops for law enforcement and other medicolegal agencies can be sent to Dr. Ginesse Listi.
Human Body
Donation Program
For more information visit the
Human Body Donation Program webpage.
---
Contact Us:
Dr. Ginesse Listi, PhD, D-ABFA
Director, LSU FACES Laboratory
227 Howe-Russell Building
Baton Rouge, LA 70803
Phone: 225.578.3906
E-mail: glisti1@lsu.edu
---
Sophia Reck, MA
FTERF Manager, LSU FACES Laboratory
227 Howe-Russell Building
Baton Rouge, LA 70803
Phone: 225.578.4931
E-mail: sreck1@lsu.edu