Chat & Chew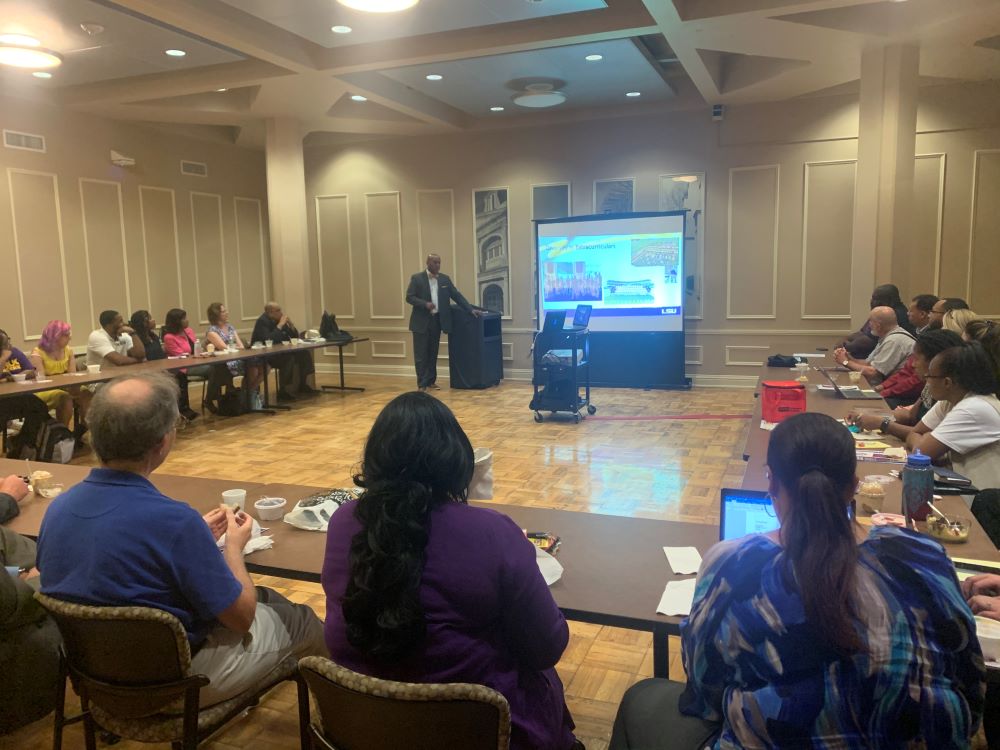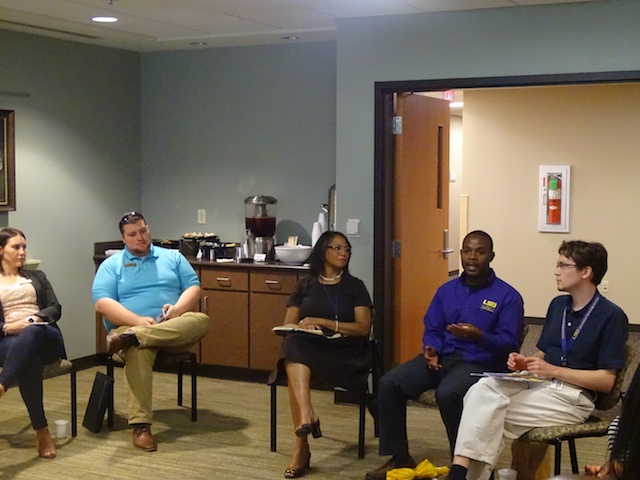 About Chat & Chew
The Office of Diversity invites you to attend the monthly "Chat & Chew" Diversity and Inclusion Lecture Series for faculty and staff. "Chat & Chew" sessions are designed to provide greater insight into areas that promote the goals of Diversity and Inclusion outlined in our OoD strategic plan, as well as engage faculty, staff, and administrators in thoughtful conversations that will aid in shifting the climate at LSU. The sessions will take place every fourth Tuesday of each month during lunch hour, and the presentation will consist of either a live lecture or webinar followed by a moderated discussion. Chat & Chew takes place in the Vieux Carre Room in the LSU Student Union at 12pm. Bring your lunch and a friend!
2019-2020 Chat & Chew Schedule - Details Coming Soon
All Chat & Chew sessions are held from 12:00 PM - 1:00 PM in the LSU Student Union, Vieux Carre 325.
For more information or to request special accommodations, please contact the Office of Diversity at 225-578-5736.
Chat & Chew Committee
Dedrick Ford
Learning Specialist
Cox Communications Academic Center for Student-Athletes
Calvin Marshall
Academic Advisor
Cox Communications Academic Center for Student-Athletes
Laura Coleman
Graduate Assistant, Leadership, Communications, Strategic Initiatives, and Outreach
Office of Diversity
John Parham
Academic Advisor
Cox Communications Academic Center for Student-Athletes
Angela Guidry
Executive Coordinator for the Dean, Office of Business Student Success
Director, Diversity and Inclusion
E.J. Ourso, College of Business
Dr. Zakiya Wilson Kennedy
Assistant Dean for Diversity & Inclusion
College of Science
Ebony McDonald
African and African American Studies Diversity Librarian
LSU Libraries