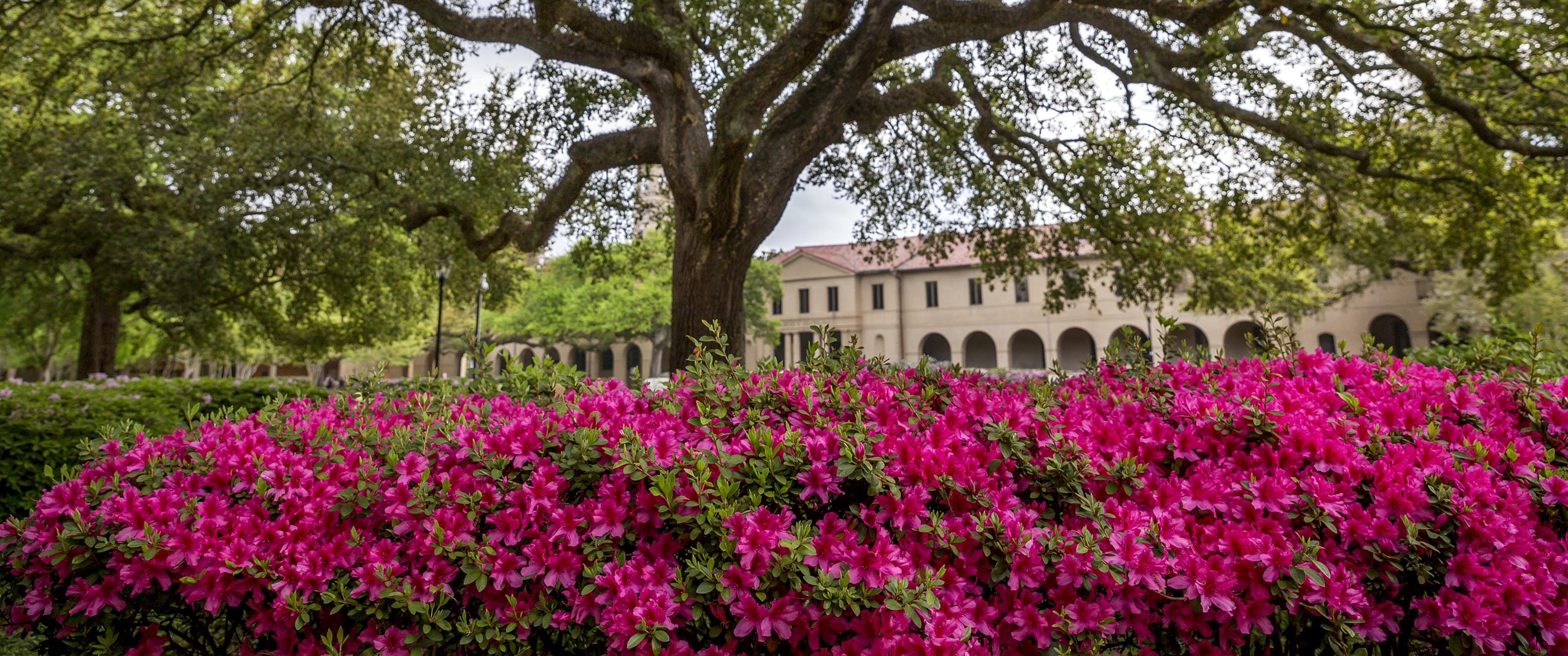 Academic Advising
Introduction
Students are strongly encouraged to speak with academic advisor at least once each semester to stay on track to graduate. Degree plans are available further down on this page to assist in planning; it is recommended students review their degree plan before meeting with an advisor or scheduling courses.
Questions about advising? Check out our expansive advising FAQ, or, if your question is not answered there, email us directly.
Undergraduate Advising FAQ Email the Office of Student Success
Get The Navigate App
Students are required to download the Navigate Student app, which can be used to schedule appointments with counselors and other features like To-Dos, Study Buddies, Resources, Holds, and Class Schedule. Navigate is available for both Apple and Android devices using the direct download links below. After downloading, please use your existing myLSU credentials to sign in to the app.
Download Navigate (iOS / Apple) DOWNLOAD NAVIGATE (ANDROID / GOOGLE)
Drop-In Advising
Virtual Drop-Ins are offered at peak advising times during the semester. When dates become available for Drop-In Advising, this webpage will update with available times and days.
Virtual Drop-In Advising is available August 22 - August 31. No appointment is needed during these dates. The Zoom room is open for drop-in advising only during the times listed. The schedule will be updated regularly during this period.
Monday, August 29, 8:30 - 11:30 a.m. and 1:00 - 3:30 p.m.
Tuesday, August 30, 8:30 - 11:30 a.m. and 1:00 - 3:30 p.m.
Wednesday, August 31, 9:00- 11:30 a.m. and 1:00 - 3:30 p.m.
Scheduled appointments begin September 1.
Zoom ID: 631-898-1793
Zoom Link: https://lsu.zoom.us/j/6318981793
Appointments
Office hours are Monday through Friday from 8:00 a.m. to 4:30 p.m. Student services are unavailable on weekends and during University-designated holidays.
To schedule a virtual advising appointment, download the Navigate App and use your myLSU credentials to schedule an appointment directly from your phone. Appointments are scheduled according to Central Standard Time.
Select the Appointments Icon
Select Schedule an Appointment
Type: Academic Advising Appointment
Select College of Music & Dramatic Arts
Topic: Advising (virtual)
Verify the college again: College of Music & Dramatic Arts
To view the first available appointment, continue to Available Times
Degree Plans
If you have accessibility concerns or encounter technical issues while viewing these degree plans, please contact the Office of Student Success for assistance.