In our ever-changing world, every interaction is a chance to make an impact. We are not side-line sitters; we are change makers, heart changers, and we leave an imprint - not a light one, but one that alters the landscape, challenges minds, forges new futures, and reimagines the status quo.
So, whether your goal is to enhance student learning, promote health and wellness for generations to come, help strengthen families or develop better workplaces, a lifetime worth of experience waits for you at the LSU College of Human Sciences & Education.
LSU Grad, Baseball's First Female Hitting Coach Starts COVID-19 Fundraiser
With the coronavirus forcing sports leagues around the world to delay their play, LSU graduate Rachel Balkovec, the first ever female full-time hitting coach in Major League Baseball, or MLB, is using this time to help others. Read more.
Going Back to Basics to Build the Foundations of Learning
Madison Liggio's first year of teaching was curtailed by COVID-19. Besides sending home materials, she made an individual video for each student, and even joined co-workers for drive-by parades. Read more.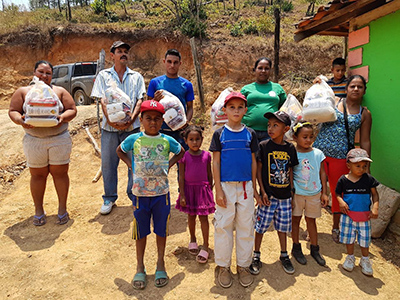 Fighting the Pandemic by Feeding Families in Honduras
LSU 2019 sport administration graduate Diego Lorenzana and his best friends raised 1 million lempiras--$47,000 dollars—and fed more than 3,000 families in Honduras. They are now expanding the campaign to help even more people in impoverished communities. Read more.
More Than Glitter & Sparkles: Keighley Kelley Continues Mental Health Advocacy
As a little girl, Keighley Kelley never dreamed of entering beauty pageants. Kelley is passionate about educating the community about anxiety and depression and sharing her personal story to bring hope to those who struggle with those issues. After graduation in May, her goal is to secure a position as a child life specialist. Read more.
Benjamin Wisniewski, Kinesiology Junior, Interns at Johns Hopkins
Benjamin Wisniewski spent last summer as an intern at Johns Hopkins Hospital's Brady Urological Institute and Greenberg Bladder Cancer Institute in Baltimore, Md. Working alongside doctoral students, Wisniewski assisted in running experiments for dissertation projects and completed various experiments in ongoing studies. Read more.